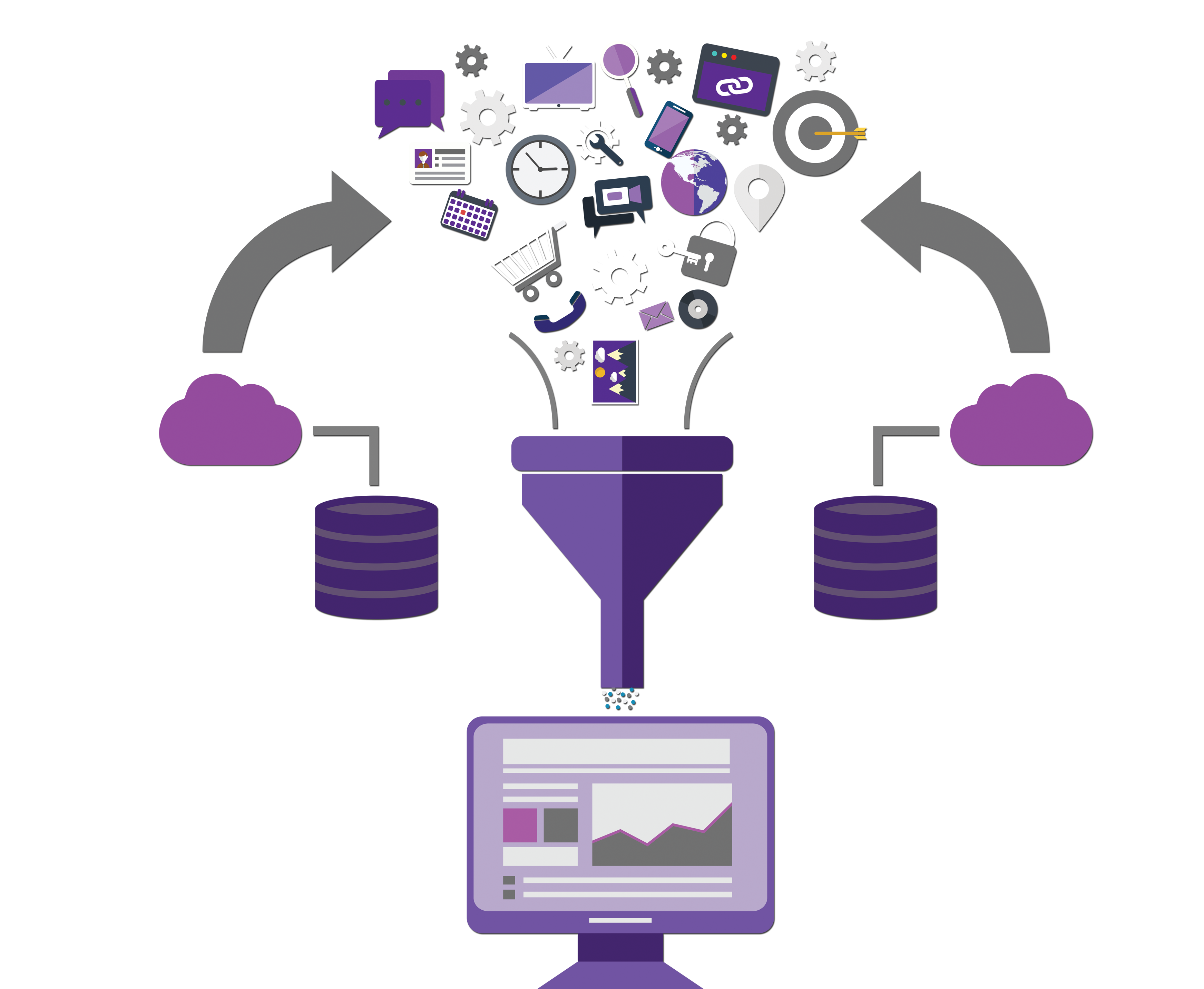 05 Jul

Inbound Marketing 101 with the Chainlink Platform
Your business knows that inbound digital marketing is the wave of the future.
In our Internet-ruled world, your company needs inbound marketing strategies to complement traditional marketing methods if you want to remain competitive.
To build customers' trust, the legitimacy of your digital presence needs to match that of your business as a whole. You need the right technology on your side to execute the kind of inbound marketing strategy that will position your organization for long-term success.
Cue: Chainlink Marketing Platform.
The Chainlink Marketing Platform provides advanced marketing automation, business intelligence, and attribution across all channels and efforts. The Platform is the next generation of marketing automation.
The reality is that your company's inbound marketing strategy can only be as good as the data that you can access. With the Chainlink Marketing Platform's proprietary technological tools, you can gather more information about your leads and customers than you ever knew before.
How are you supposed to convert more visitors to qualified leads and measure your impact through quantifiable ROI?
The Chainlink Data Warehouse is your solution.
The Data Warehouse powers everything in the Chainlink Marketing Platform by recording and reconciling all of your customer databases, and aggregating valuable information from multiple sources. With this capability, your data will be seamlessly integrated and organized from numerous, disparate sources so you can have a unified view of your organization's customer information.
The crux of inbound marketing strategy is making the process of attracting website traffic and driving conversions the most efficient possible.
When you choose the Chainlink Marketing Platform to power your inbound marketing efforts, you can easily set up and improve your website forms and pages, increase your sales pipeline, and ensure that your content is readily accessible to current and potential customers.
Using the Chainlink Marketing Platform, you can create custom responsive web pages, or choose from our template library to provide a full offering of customizable starting points to make data tracking even easier. You can also use the Platform to streamline content sharing across social media platforms, and easily embed your webpages in your social media account pages.
Chainlink wants you to attract more targeted traffic to improve the top of your sales funnel.
One of the best ways to do this is by creating intuitive landing pages. A landing page is essentially a webpage that allows you to capture site visitors' information in order to hopefully convert them to customers eventually. Landing pages are the ultimate key to inbound marketing.
Chainlink Marketing Platform's landing page creator can help you drive web traffic to opt into email lists, sign up for demos, or try a free demo/trial. The Chainlink template library has a deep offering of pre-made landing pages that you can easily customize or use as is, without the required skill set of a web designer.
The Chainlink Marketing Platform also offers simple one-click sign up forms that customers won't be afraid to submit, and your websites can remember visitors so they don't get frustrated being asked the same questions over and over.
Every successful inbound marketer understands that landing pages are crucial to lead generation.
With the Chainlink Marketing Platform, you can gather invaluable information about your prospective customers through landing pages, empowering your sales team to easily segment and nurture leads. What are you waiting for? For a free demo of the Platform, fill out the form below.